My IVF Journey: The Art of Patience
After 5 miscarriages, both tubes removed, IVF is our only option. In case you missed how we got here, read this post. Now to me, this sounded like a no brainer, simply because I do not have fallopian tubes that you need (obviously) to get pregnant naturally. So I thought you'd just collect the egg, fertilize it, place it back in the uterus and bam! There's your baby. But this has definitely not been the case!
I had my first IVF consultation March 28th. At this appointment, I was quoted 21k-23k for the procedure considering my crappy insurance didn't pay for anything.
Yes, you read that correctly…
21,000-23,000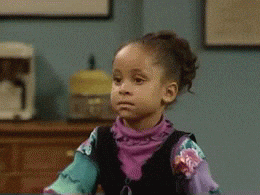 I know what you're thinking, that's one expensive maybe baby! Exactly, what I thought. But a mama's gotta do what a mama's gotta do. So then they tell me the actual IVF procedure is about a three month process. No big deal right? I had a Vegas trip planned in May so I figured I'd start the procedure by the end of May, by the end of July I'd be pregnant and that's how the story ends.
Oh no my friends I was in for a rude awakening.
First off, I love Dr. Rodriguez at Texas IVF. He never has this wam bam here's your baby thank you ma'am kind of attitude. He's very thorough, wants to make sure that all T's are crossed and all I's are dotted before we get this show on the road. My kind of guy.
So of course they had to do some looking around in uterus to make sure the baby had a nice place to implant.
So all in one week, I had to have a hysterosalpingogram, aka HSG, to be sure my tubes had been completely removed, and a saline sonogram. Which, I had an HSG before when I still had tubes and let me tell you, it was EXTREMELY painful! When they told me I had to do another one, I was terrified. I never thought I'd experience anything like that ever again!
My initial thought was…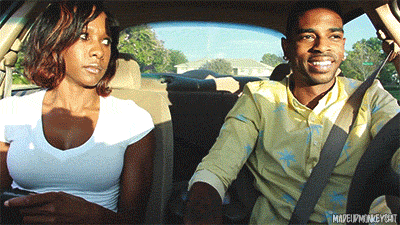 Turns out, it wasn't painful at all! I'm guessing because it revealed I had a partial removal that I was unaware of.
Doc says the possibilities of another ectopic is highly unlikely, but possible. We chose not to have them completely removed because it's been said that removing them completely, could cut off the blood supply to the ovaries. Plus I was not willing to sit through another procedure like that. Or should I say sleep through?
After that, when I had the saline sonogram, it revealed there were polyps in the uterus.
Excuse me?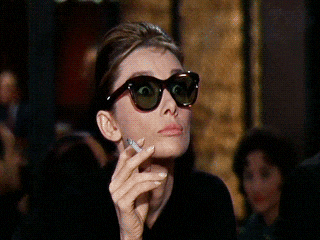 Yes, polyps.
Polyps are usually noncancerous growth attached to the inner walls of the uterus, which could cause implantation issues. Thanks Google. So anything that could potentially keep the embryo from implanting, had to go bye bye. Surgery for the removal was scheduled June 15th. Everything went great! According to Dr. Rod, there weren't as many polyps as they thought. So now that that's done, now what?
Oh did I mention I am VERY impatient.
Then he says I have to wait three months to do the transfer to allow the uterus to heal.
My response was…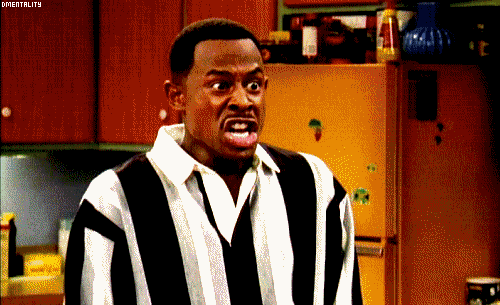 Three more freaking months? Are you kidding me? Three more months feels more like three years to a person like me.
But he's the expert so I had no choice. Good news is I can do the retrieval and be healed up and ready to go in time for the transfer.
I started my first pack of birth control pills in July. I know, doesn't make any sense that I'm taking birth control if I'm trying to get pregnant. Believe me, there is a method behind the madness.
So then I have my follow up appointment to take a look at how my uterus is progressing. Looks fantastic by the way. Then they popped the big question…
Are you guys ready to start IVF?
My response was…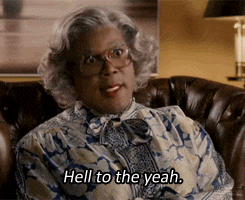 This is it!
It's finally here!
I get to inject myself with hormones and daily visits to the doctor's office! Whoo hoo!
Not to mention, I'll be a nut case, an emotional wreck and broke.
I couldn't wait!
But…
There was one small problem…
My husband was going to be traveling on a business trip the week we needed his fertilizer to fertilize the eggs. So guess what that meant for me…yep
More waiting!!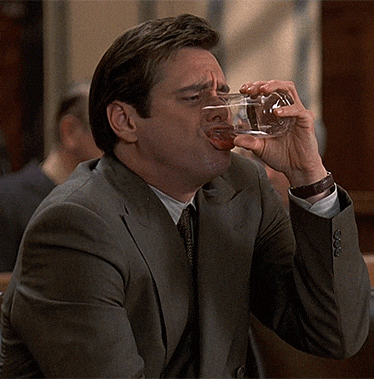 My husband also had a nice little get away planned for us at the end of August to prepare for this journey. Sweet huh?
Oh I did mention that I was VERY impatient right?
This journey has taught me a lot of lessons thus far, but the most important of them all is to be patient and enjoy the ride. I had it all figured out. I was going to start IVF by June, be pregnant by August and be holding my little one by April 2018.
But see God had another plan. He is definitely going to make sure everything is done in his perfect timing. I haven't mastered the art of patience yet, but I'm still working on it. I truly believe everything happens for a reason so instead of trying to plan it all out, I'm just going to walk by faith and not by sight. And I'm going to enjoy this time with my husband as much as I can before the meds turn me into a monster! And the baby gets here.
I have faith that it will all workout. I just need to be still and know that he is God.
September will be here before we know it.
Stay tuned for My IVF Journey Pt. 2
Pertaining to IVF, or not, what are some things you do to remain patient?
Related articles