My IVF Journey: No Money "But GOD"
I never thought we'd do IVF, even after losing both tubes. At that point, I thought it was over. I had given up and decided that I'd never have a child of my own. IVF was our only option but there was one question I couldn't seem to find the answer to…
"How in the world were we going to pay for this?"
We will never be able to afford it. IVF is freaking expensive! Especially when my insurance doesn't cover squat. After going to our first appointment, and seeing the numbers 21k-23k on the quote sheet, I nearly passed out. Who has that kind of money just lying around?
So what did we do? We gave it to God. We said God, you know our hearts and we know if you brought us to it, you'll bring us through it. We prayed and we let God lead the way.
We had money saved up to purchase our home but we really didn't want to have to use any of it. I continued to go to my appointments, but as it got closer to paying, I felt that was our only option. I have pretty good credit so I went looking around online for personal loans. I had gotten pre-approved with lending club for the full amount except the interest rate was ridiculous!
So let me tell you a little story about how God placed the money right in our laps.
I was at work and I got a phone call from our CEO, he said he'd just remembered that he owed me lunch as he was signing my 7 year anniversary card. I agreed to go lunch with him the following week. I'd never gone on a one on one lunch with this man during my entire career here.
He felt very passionate about helping people, especially the employees. We went to lunch and I wasn't nervous because he was like a work Dad to a lot of us. We talked about everything and got on the subject of loans. So I very politely said "I actually need a loan, a big loan". I got to telling him our story of miscarriages and the removal of my Fallopian tubes.
He was so shocked and had no idea I'd gone through all of this while working at the credit union. I pulled the quote sheet out of my purse and his response was "WOW"! I promised we'd pay every penny back as my credit and accounts showed my ability repay, my commitment to stay in good standing and my loyalty to my credit union.
We continued to have lunch and upon leaving he said…
"You asked the right person, I want to see that loan request come across my desk."
The next day I processed my request and sure enough, there was all the money we needed to get us one step closer to our miracle.
But here's what's so funny about this whole story. Our CEO was scheduled to retire in November but was probably going to stay around until January. We met for lunch in July, also the same month we got the loan. Randomly one day in August, we get an email stating that our CEO had gone on to retire three months earlier than planned. It was then that I had to scream and shout "Thank You God!!".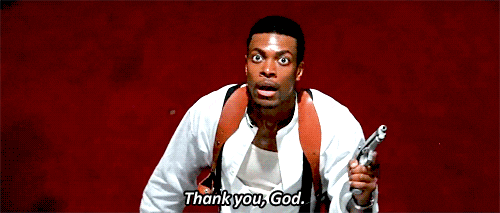 Had he not set up that lunch and put it on my heart to ask for the loan, who knows where we would've gotten the money from. It amazes me how everything is done in his perfect timing. Not ours.
So my best advice to you would be NEVER GIVE UP, even when it seems as if the odds are against you. You never know what God is doing in the background. All you need to be is trusting and have faith that he will pave the way. Money comes and goes. Do not let that be the reason you give up on your dreams. Believe me, if God puts something on your heart, he's going to be right there with you, every step of the way, giving you everything you need. Even when you can't see it.
Trust the journey! ❤️
Related articles